Door Repairs Sutton Coldfield
By Adrian
Contact Info
Adrian
Mob: 07909 186487
Local: 0121 769 2475
www.locksmith-in-tamworth.co.uk/sutton-coldfield.html



Testimonials
Updated: 09/04/21
S.Pointhouse, Sutton Coldfield: "Adrian has repaired doors at many of our properties and is always reliable and fairly priced."
B.Monger, Sutton Coldfield: "Unjammed our broken uPVC door lock and replaced it. Others firms just wanted to sell us a new door."

Door Repairs Service - 07909 186487
By Your Local Locksmith Adrian - 0121 769 2475
uPVC Door Locks

I'm well aware that the majority of uPVC door and window firms would rather try and sell you a complete new door than try to repair a uPVC door lock. The true fact is that it takes years of experience working with uPVC doors to be completely proficient at repairing these tricky locks. With several years experience in the door repairs industry I have built up an unrivalled knowledge of uPVC door locking mechanisms and how to unjam, repair and replace them when things go wrong.

uPVC doors probably account for about 75% of my door repair work so it goes without saying that I'm your go to guy!

If your door has been feeling stiff to lock, crunching on lifting the handle, has a drooping handle or completely jammed shut then it is likely you either require some adjustments or a replacement locking mechanism.

Whether you want to book an appointment or just want to pick my brain I'm happy to take your call on the number listed above.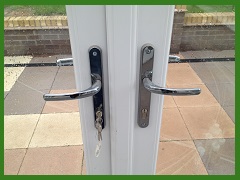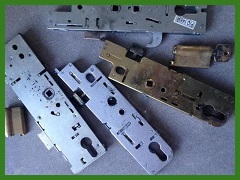 Commercial Doors and Locks
It's not just uPVC door locks that are repairable. I stock a range of parts for the repair and replacement of all domestic and commercial doors.

With a large network of trade contacts I am able to source specialist or obsolete parts to repair aluminium door locks, roller shutters and doors with special access requirements.

Having repaired doors for numerous local firms, schools and shopfronts you can trust and rely upon my locksmith and door repair services.