Directory of Door Repair Specialists


Please use the menu below to jump to your nearest door repair experts:

North

East

South

West

Midlands

London

Scotland


Add Your Business
If you would like to add your door repairs business, please forward your details to me at
my email address
including your physical business address, postcode, direct telephone number and URL.
(Please note that URL's are published at my discretion after all details are verified.)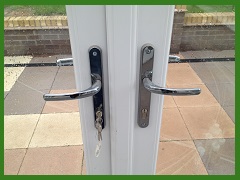 uPVC Doors | Garage Doors | Window Locks | Roller Shutters | Aluminium Doors | Bi-Fold Doors | French Doors | uPVC Windows | Automatic Doors | Anti-Snap Locks | Locks Changed | Door Security

Local Door Repair Experts
The door repairs directory has been created specifically for genuine local door repair and locksmith firms in the UK.

We feel the world wide web needed a directory free from national franchises and call centre operation advertising their door repair services at extortionate rates with misleading adverts.

You can rest assured that the only door repair firms listed on this site are genuine local and family owned locksmith and door repair businesses, based in the towns they advertise in.

All addresses are published so you can select the door repairs expert nearest to you.


---
Link To The Directory
We would appreciate it if you could provide a link back to the directory on your website to increase the Door Repair Directories exposure and to ensure it becomes regarded as a reliable source of information for consumers to use and share.

You can do this by copying and pasting the code below:

<a href="http://www.doors-repaired.co.uk/directory.html"/>Proud members of the door repairs directory</a>


---
Want A Dedicated Door Repairs Page?
I have no free pages available at the moment. Please check back in the future.
---
Window & Glazing Repairs
Due to popular demand I am now working on creating a window repairs and glazing section for the website. The same rules apply with regards to local and verified businesses in the UK that specialise in the replacement and repair of window locks, hinges and glazing. If you would like to be listed here please send me your details via the contact details above and I will add your business after checking your credentials.
---
North


JS Locksmiths
29 Aintree Ave,
Sale,
Manchester
M334QH
07789593034



1st Defence Locksmiths
11 Leysholme View,
Wortley,
Leeds
LS124HN
07545023696

http://www.doors-repaired.co.uk/leeds.html
Access Locks
Milnrow Road,
Shaw,
Oldham
OL28EQ
07966021395
http://www.doors-repaired.co.uk/oldham.html
Super Secure Locksmiths
23 Witton Way,
Rainford,
St-Helens
WA118JT
07421460729
http://www.doors-repaired.co.uk/skelmersdale.html
http://www.doors-repaired.co.uk/wigan.html
HD Locks Huddersfield
8 Cheviot Avenue,
Meltham,
Holmfirth
HD94DW
07932365515
Huddersfield Door Repairs
Fast Response Locksmith
31 Major Street,
Thornes,
Wakefield
WF27SB
07812593251
Wakefield Door Repairs
Paladin Locksmiths
56 Inskip,
Skelmersdale,
Lancashire
WN86JU
01695733394
Lock Dr
16 Bower Lane,
Grenoside,
Sheffield
S358NE
07715206816
Door Repairs in Sheffield
Sab Locksmiths
23 Radfield Road,
Darwen,
Lancashire
BB32SL
01254774568
Pooles Locksmiths
53 Fordway Ave,
Blackpool
FY38JL
01253314190
Blackpool Door Repairs
JFJ Locksmiths
86 Preston Road,
Grimsargh,
Preston
PR25JQ
07977516258
Impact Locksmiths
50 Riviera Drive, Croxteth,
Liverpool
L114US
07590208096
Liverpool Door Repairs
Warrington Door Repairs
Lockwize
2 Roosevelt Drive,
Wirral,
L90LS
07783594860
Wirral Door Repairs
East


Gatenby Locksmiths Hull
32 Acklam Drive,
Hornsea,
Hull
HU181HJ
07831422361




South


Lockit Security
27 Chillerton,
Netley Abbey,
Southampton
SO315GW
07887407319

Southampton Door Repairs
Pats Locksmith Worthing
2 Highdown Way,
Worthing
BN126QG
01903641608
Interlock Locksmiths Ltd
74 Chapel Road,
West End,
Southampton
SO303GN
07887512272
Mulley Locksmiths
23 Southampton Close,
Eastbourne
BN235RP
07809544402
Door Repairs Page
Poole Key Locksmiths
30 Seliot Close,
Pool,
Dorset
BH152QH
01202377446
Poole Door Repairs
The Lock Monkey
52 Masey Road,
Exmouth,
Devon
07950148390
West


Denbigh Locksmiths
2 Abbey Court,
Denbigh,
Denbighshire,
North Wales
LL163HU
07813850008

http://www.denbighlocksmiths.com/
The Lock Monkey
Woodthorpe,
Masey Road,
Exmouth
EX84ar
07950148390
Gloucester Locksmiths
The Bungalow,
Gloucester Road,
Corse,
Gloucester
GL193RD
07969476444
www.doors-repaired.co.uk/gloucester.html
Valley Locks
3 Clark Street,
Treorchy,
Mid Glamorgan
CF426BE
07711044869
Acton Locks Wrexham
FFord Jarvis,
Acton,
LL127UP
07724180223
City Locksmiths
Cowbridge Road West,
Cardiff
CF55BQ
07959431870
Cardiff Door Repairs
Midlands


Wolverhampton Locksmiths
51 Drancy Avenue,
Willenhall,
Wolverhampton
WV125RD
07724828289

https://www.locksmith-in-wolverhampton.co.uk/
Brownhills Locksmiths
High Street,
Brownhills,
WS81AA
07724828289
Wednesbury Door Repairs
DM Locksmiths
Shepshed Road,
Hathern,
Loughborough
LE125LL
08001577433
www.doors-repaired.co.uk/leicester.html
Tamworth Locksmiths
59 Briar,
Amington,
Tamworth
B774DY
07909186487
Black Country Locksmiths
John Howell Drive,
Tipton
DY48GY
01384847009
http://www.locksmith-in-dudley.com
Ricks Locksmith & Door Repair
3 SYB Offices,
37 Thornbury Road,
Walsall
WS2 8JJ
Midland-locksmith.com
London
Central London
Door Repairs Central London
About Turn Locks
303 Firtree Road,
Epsom,
Surrey
KT197LB
07889157442
Epsom Locksmiths
Legend Locksmiths
27 Bevan Road,
Cockfosters,
Barnet
EN49DZ
02083649582
Island Locks
38 Hatherop Road,
Hampton,
Middlesex
TW122RH
02089411413
Scotland


Capital Locksmiths
134 Mcdonald Road,
Edinburgh,
Scotland
EH74NQ
01315560470



Budget Locksmiths Edinburgh
6 Bonnington Avenue,
Edinburgh
EH65QH
01312352069



Lock Solid Joinery
30 Clayknows Place,
Musselburgh,
East Lothian
EH216UG
01316536586